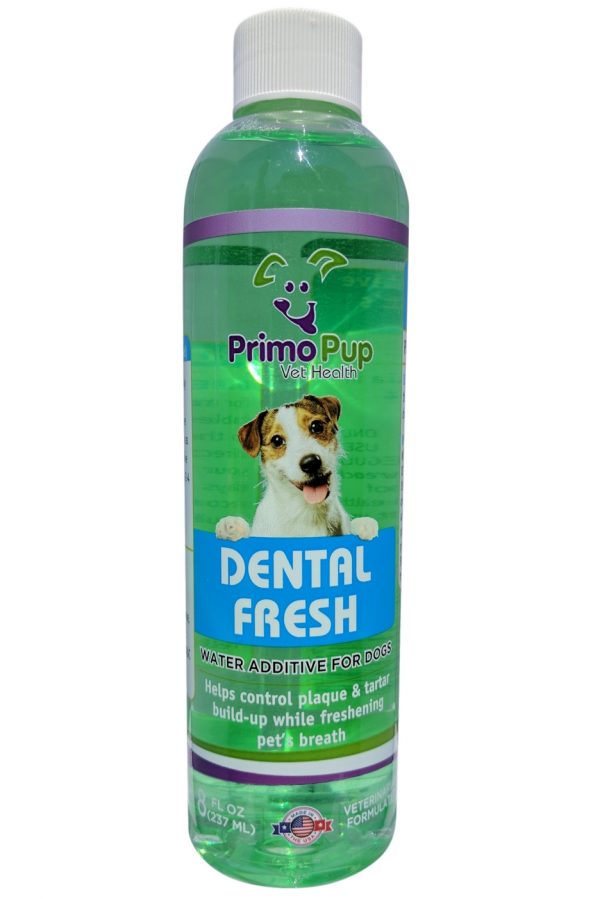 Dental
Fresh
$19.99
Gives dogs daily oral hygiene care by helping to control plaque and tartar and freshen the pet's breath in an easy to use formula – just add to the dog's water each day.

⇒Veterinarian formulated, professional strength.
⇒Enhanced with peppermint oil.
⇒Helps control plaque and tartar build-up.
⇒Freshens breath.
⇒Decreases digestive system odors.
⇒Reduces bad bacteria in pet's mouth.
⇒Mint flavored additive, simply add to pet's water bowl.
8 Fluid Ounce Bottle
Dental Fresh
Helps Control Plaque & Tartar Build-up while Freshening Pet's Breath
Water Additive for Dogs
Customer Testimonials