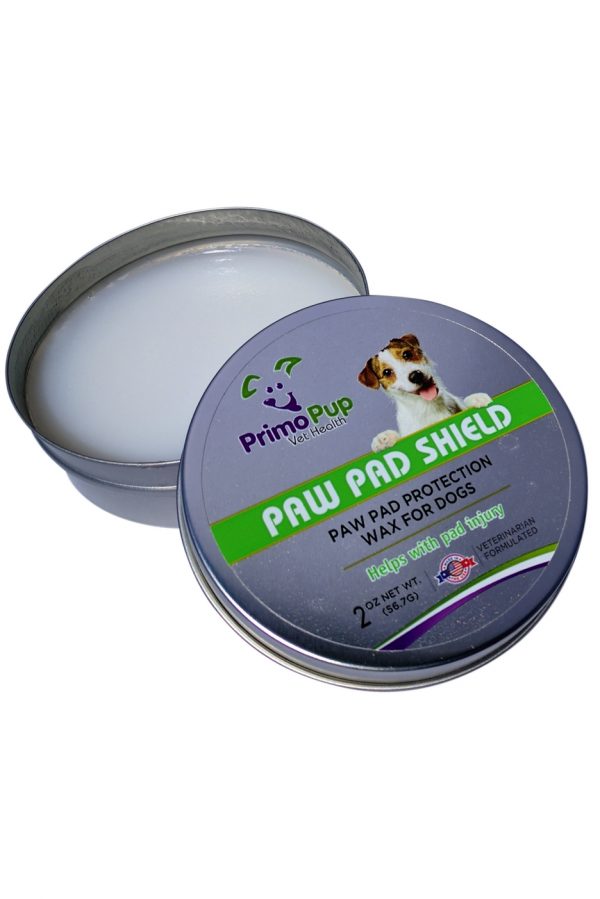 Paw Pad
Shield
$23.99
Blend of natural waxes conditions and protects paws from cold and salt in the winter and hot sand and concrete in the summer. It is easy to apply: Simply press paws into the jar before going outside or rub on pads and between toes for extra protection. Can be used daily, weekly or as needed to help prevent burning, drying and cracking. Acts as an invisible boot during outdoor activities. Also conditions and moisturizes paws to keep them healthy and help heal wounds.

⇒Veterinarian formulated.
⇒Helps prevent dog paw damage.
⇒Conditions dog's pads with cocoa butter, shea butter, coconut oil and more.
⇒Safe and natural.
2 Ounce Jar
Paw Pad Shield
Paw Pad Protection Wax
Helps with Pad Injury
Customer Testimonials